April 7, 2019
10:00 am / 4:00 pm
VFW 7573 Banquet Hall
35011 23 Mile Rd, New Baltimore, Michigan 48047 (23 Mile Road and Jefferson)
HOSTED BY COORDINATED CRAFTERS CONNECTION LLC
ANY QUESTIONS PLEASE CONTACT MICHELLE AT https://www.ccconnectionllc.com/, or ccconnectionllc@...
More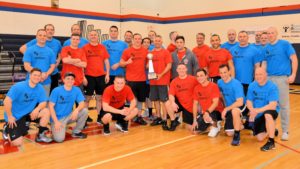 April 11, 2019
5:00 pm / 8:30 pm
This 5th annual charity basketball game pits Sterling Heights vs. Shelby/Utica police and fire departments. ​Includes a Tastefest with samples from a variety of local restaurants. Organized by the ...
More