Our FIRST Macomb VOW Bridal Guide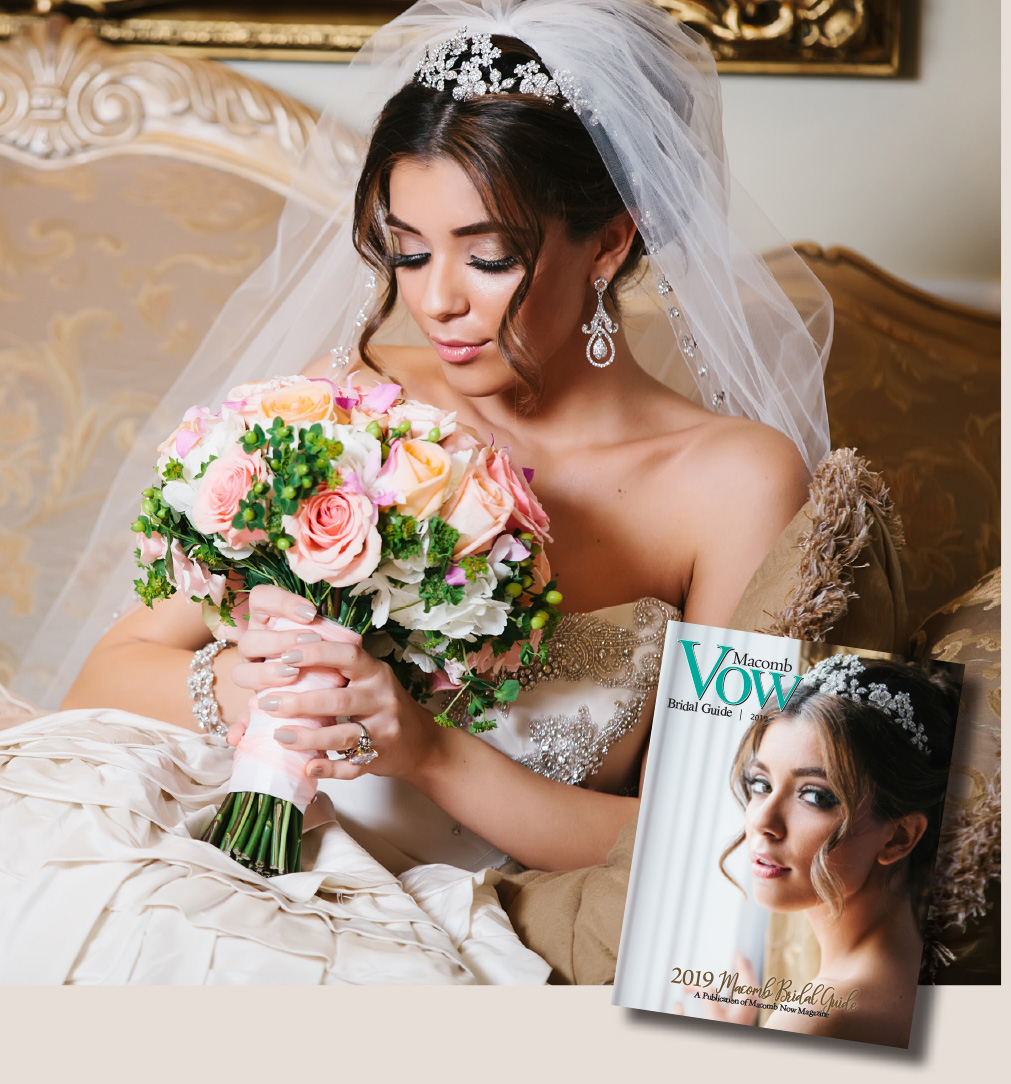 As an additional publication Macomb Now Magazine will produce and distribute our first Macomb VOW Bridal Guide. This publication will be the perfect guide for brides in Macomb County giving them insight on the latest wedding trends. We will introduce brides to local businesses who specialize in getting couples down the aisle. From the obvious banquet halls and photographers to the unique venues and not-so-well-known local wedding businesses, Macomb VOW plans to deliver these stories and more to brides all over Macomb County and Metro Detroit. Plans are to print 5,000 in 2019. This publication will be complimentary, distributed at local Bridal Shows and will be available at local banquet halls and (bride) retailers. A local business directory will be in the back of the magazine. A digital version will also be on our MacombNowMagazine.com web site. Here's your chance to get your business in front of thousands of Macomb County brides to be.
Publication to be released – January 2019
Ad Insertion Deadline – December 7, 2018
Artwork Deadline – December 14, 2018
Please email all camera ready artwork to Editor@macombnowmagazine.com.
Macomb Now Magazine advertisers can receive their current contract discount.
All Advertisers will get a BOLD listing i n the directory portion in the back of the magazine.
Call (855) 622-6621 Today