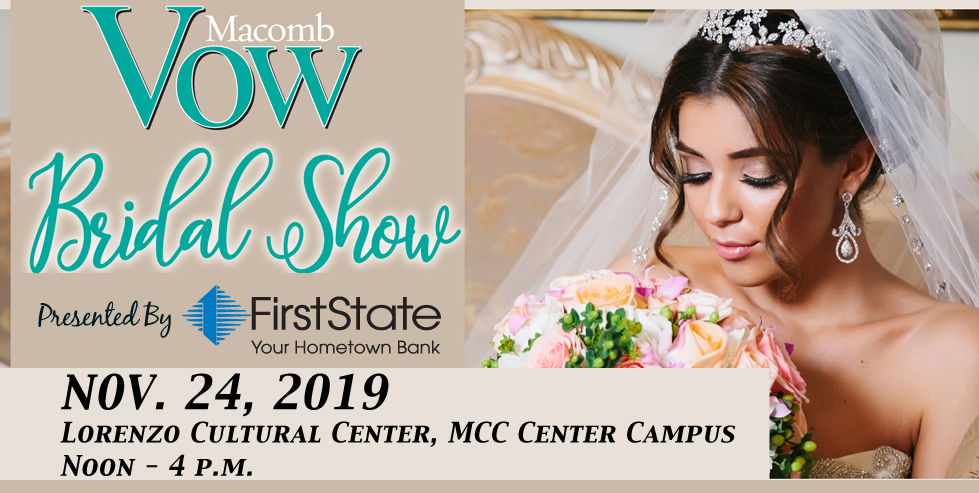 Macomb Vow Bridal Guide has become such a resource we thought we would take it a step further and host our very own Bridal Show. Now brides have the opportunity to meet personally with bridal vendors one on one. It's the perfect show for Macomb County bridal retailers and brides! Taking place at the Lorenzo Cultural Center on Macomb Community College Center Campus, the show will be from Noon to 4 p.m. on Sunday, November 24.
Tickets are $10 at the door.
If interested in being featured in our next Macomb VOW Magazine, click here and send us your information.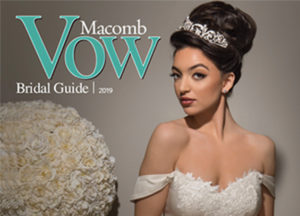 To learn about our Macomb Vow Bridal Guide for 2020, click here.
---
VENDOR APPLICATION
Vendor Booths are available along with Vendor Round Tables. Vendors can create a booth to showcase their services and products and speak directly with brides, their family and friends. The Round Tables can be decorated by vendors inspiring brides with fabulous table ideas, perfect for a florist, rental company or even a hall. This is a great way to show off your talents, plus you don't need to man the table.
Deadline for Booth reservations is November 10. Booths are only reserved once a 50% deposit is received.
VENDOR OPTIONS:
$150 – 5 ft Round Table
$350 10 x 10 Booth
$450 Corner booth
$600 Double Booth
$100 Bridal Bag ONLY
Vendors must complete and sign the Bridal Show contract and mail in with payment to:
Macomb Now Magazine
18901 15 Mile Road
Clinton Township, MI 48035
Forms should be printed and read carefully. Complete contract, sign and send in with payment by deadline.
Questions? Contact Tracey Moro (586) 212-1673.